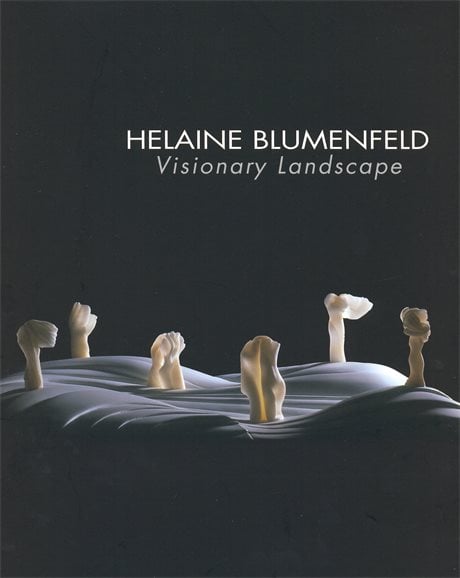 Photography by Erio Forli
Helaine Blumenfeld, the first woman to receive the International Award "Pietrasanta and Versilia in the World", in fact elected Pietrasanta as her favourite place to create her sculptures in marble and bronze and her prints. It is here where she loses herself in order constantly to renew her language, firmly maintaining some elements that characterize her style, whilst also transforming it in her well-known artworks, in a continuing and happy communion with the artisans. Doubly great is the merit that it is attributed to this artist of unquestionable talent: to have spread the name of Pietrasanta in the world, and so inevitably the work of our artisans, and to have brought with her to Versilia her culture and experience, which have greatly enriched the multi-ethnic cultural fund of the city.
Abridged from the Forward by Daniele Spina, Councilor for Culture and Massimo Mallegni, Mayor of Pietrasanta
The simplicity of the work in this exhibition echoes the complexity that has always been the starting point: Blumenfeld's sculptures have gained even more power and energy. Her 'group' pieces are characterized by the natural, dynamic tension between the individual parts, generated by the hollow in their midst: a sculpture-within-a-sculpture, a pause. Nevertheless, all of her works, in all dimensions and forms, are distinguished by a gentle lightness, an indescribable suspension of weight from matter. This rare lightness combined with the aura makes the pieces move in a poetic dance, both alone and in a chorus. The music comes from inside them, and if you really pay attention, you might even hear it. It is this 'celestial' music that moves Blumenfeld's Angels in such harmonious movements, enriched by the soft breeze of light passing through them. You might even see their feathers trembling and their thin bodies slightly shaking: in that moment you have been touched by an Angel.
Abridged from the Introduction by Valentina Fogher
01/01/2007
Comune di Pietrasanta / Circolo Culturale Fratelli Rosselli
ISBN
n/a