Royal Academy of Arts Screening
09/02/2015
"Mirrors to Windows: The Artist as Woman"
Helaine Blumenfeld OBE is featured in the film, "Mirrors to Windows: The Artist as Woman" by Susan Steinberg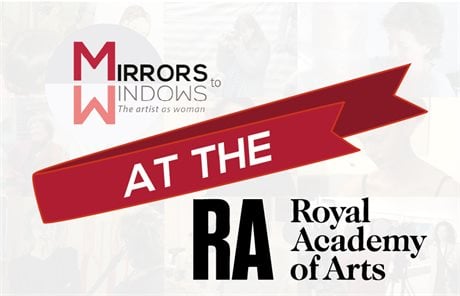 In celebration of International Women's Day (IWD) , "Mirrors to Windows: The Artist as Woman" will be screened at the Royal Academy of Arts on Sunday 8th March as part of the Royal Academy's IWD programme of events that explore inter-generational perspectives on women in the arts.
12-2pm / Free Entry / Advanced booking required
The event will be followed by a Q&A.
Please see links below [and at the upper right of this page] for booking details and further information.
BOOK HERE: www.royalacademy.org.uk/event/mirrors-to-windows
VIEW PREVIEW:
Mirrors to Windows: Helaine Blumenfeld"
https://www.youtube.com/watch?v=CTd_iDGyNgs
FURTHER INFORMATION: www.sdsproductions.wordpress.com/blog/​