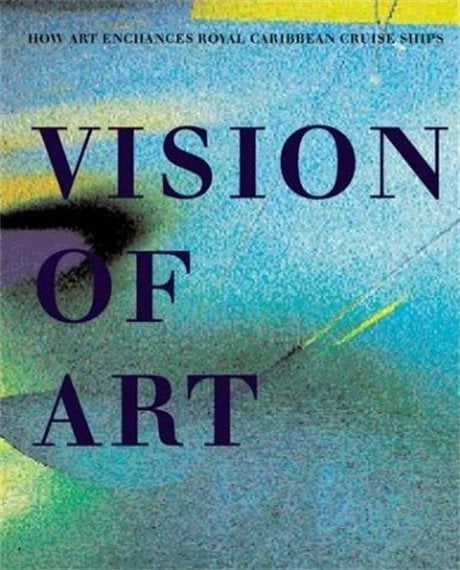 Photography by Fin Serck-Hanssen
"Art has consistently occupied a central position on Royal Caribbean vessels. Every ship has been carefully crafted so that each has its own soul, expressed both in the exterior lines of the ship and in the interior layout and ornamentation."
Arne and Gjert Wilhelmsen, shipowners
"We look at the art onboard as the jewelry, it's what people actually see and remember. It glamorizes a space. But we have to distinguish between the kind of art that's being used on these ships and other art. I think most of this is quite different from what you will find in a Madison Avenue art gallery. We do pieces that are themed and geared to work with the spaces."
Howard Snoweiss, Architect
"Seeing these works on the enormous ships, where so many people can admire and enjoy them, has been not only rewarding but also inspiring."
Helaine Blumenfeld
The scale and ambition of Blumenfeld's sculptures for Royal Carribbean make her one of their most prolific and diverse artists. Evocatively photographed in situ, in this volume the artist's major commissions from the mid 1990s to 2003 are juxtaposed with interviews and commentaries providing insights into Blumenfeld's practice as a sculptor and her artistic concerns. Four introductory sections dealing with different aspects of the commissioning process, and the copious illustration of "the largest floating art collection", set these works within the broader context of their creation.
Jon Lie (b. 1943), Norwegian journalist and author, was educated in Political Science and Sociology at the University of Oslo. He has traveled extensively within Europe and the US and written books about art, travel, food and wine.
Fin Serck-Hanssen (b. 1958) took nearly all of the photographs in this book. He is an art photographer, educated in Derby, England. He has exhibited works in galleries in numerous countries and his works are represented in a number of private and public collections.
01/01/2002
Published by Andresen & Butenschon
ISBN
8276940609