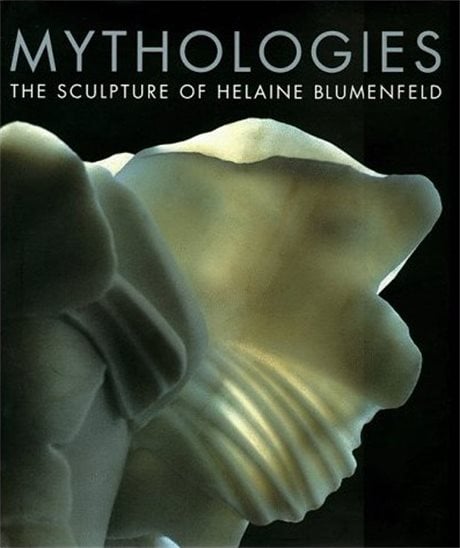 Photography by David Buckland
Dividing her sculpture into eight themed chapters, Mythologies concentrates on the major ideas of and technical concerns that have preoccupied the artist from the beginning: Two Sides of a Woman; Creation; Metamorphosis; Options; Shadow Figures; Dreams; Souls; and, finally, Mythology. Early and recent works are illustrated side by side, highlighting the aesthetic and conceptual growth which has earned her respect from critics and collectors throughout Europe and the United States.
Art critic Nicola Uposn, who has worked closely with Blumenfeld for over five years, provides both a critical introduction and a series of linked texts for each of the eight themes. Based on extensive interviews with the artists, her text illuminates Blumenfeld's intense working methods and reveals how her life – divided between Italy, where she works, England, where she now lives, and the United States, where she was born – contributes to her creativity. Each chapter provides an introduction to the individual pieces, a review of Blumenfeld's contribution to twentieth-century sculpture, and concludes with Blumenfeld's own thought-provoking comments on her work.
David Buckland's stunning photography, much of it specially taken for this volume, captures the essence of each piece and serves as a visual essay in its own right. Together, the text and photographs not only evoke a fuller understanding of Helaine Blumenfeld and her work, but inspire a dialogue on the nature of art itself.
Purchase from:
The Overlook Press
Or:
Amazon
01/09/1998
Published by The Overlook Press, Peter Mayer Publishers, Inc.
ISBN
0-87951-880-4