Hignell Gallery announces "Hard Beauty", a personal portrait of contemporary sculptor Helaine Blumenfeld OBE
16/09/2016
From 22nd September – 27th November 2016 Hignell Gallery will present Hard Beauty, an exhibition which reveals a personal portrait of the career of sculptor Helaine Blumenfeld OBE. Curated by Director Abby Hignell, Hard Beauty will be held across two floors of the gallery space in Shepherd's Market, Mayfair, from 21 September to 27 November 2016.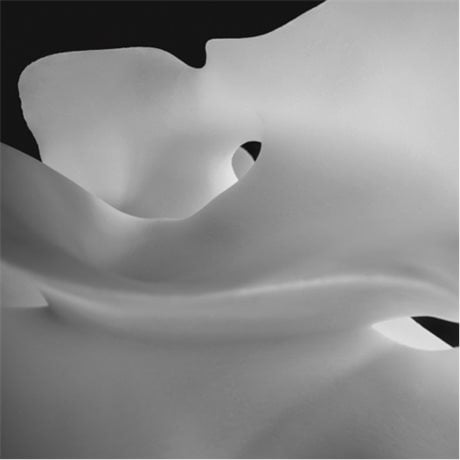 The exhibition offers a new insight into Blumenfeld's impact on contemporary sculpture at a pivotal moment in her career, where she joins a new gallery space and creates work that speaks to this daring change. The exhibition features new pieces in bronze, marble and terracotta as well as her rarely-seen drawings and works on paper. Moments of uncertainty and change have punctuated her career – allowing vulnerability to lead to opportunity. Blumenfeld continues to take risks in her work and career that imbue her sculpture with an energy and vitality resonant of the artist herself.
Examining the narrative arc of Blumenfeld's career, Hard Beauty explores her innovative sculptural practice, the tension between progress and destruction, intimacy and resistance; revealing the constant evolution of Blumenfeld's approach to the medium and its ability to evoke powerful emotion and articulate universal concepts in its form.
Helaine Blumenfeld is one of the most accomplished and respected figures working in sculpture today. Blumenfeld has developed a practice inspired by Cycladic sculpture and Futurism, creating a sculptural vocabulary that is entirely her own. Excelling in a male dominated field, Blumenfeld exhibited alongside Henry Moore at the Alex Rosenberg Gallery in New York in 1985 and became the first female sculptor to win the international sculpture prize 'Premio Pietrasanta e la Versilia nel Mondo' in 2007.
Best known for her monumental public commissions, Blumenfeld is passionate about bringing sculpture into the public domain, creating works that have become integral to the cultural landscape in the UK. Most notably, 'Tempesta' overlooking Hyde Park in London, installed in 2012, as well as the recently unveiled bronze 'Meridiana' in Holland Park. Blumenfeld's pieces represent some of the definitive examples of public sculpture in the UK.
Helaine Blumenfeld's facility at positioning her sculpture in the magical zone between abstraction and figuration has been the key to her success. Her luminous work plays with duality, introducing a remarkable lightness to carved stone. Testing the limits of her material, Blumenfeld creates impossibly thin, undulating structures through a profound understanding of the boundaries of her materials. Recent pieces have seen her expand her practice to experiment with Silver Nitrate patinas – a nod to her father in law, the acclaimed photographer Erwin Blumenfeld.
Highlights of the exhibition include Blumenfeld's new pieces that achieve remarkable delicacy in white marble, with Two Sides of a Woman, seemingly weightless and conveying movement suspended in time as well as Crescendo, a bronze piece which seems to suggest the wings of a bird or the petals of a flower in bloom. This dynamic of strength and frailty, movement and stillness in her work reflects the changing roles in a relationship – the tactile work encourages the viewer to shift their perspective and explore how the piece subtly changes from alternate viewpoints. The exhibition is accompanied by a fully illustrated catalogue with an introduction by author, Nicola Upson.
Of her latest work and accomplished career, Helaine Blumenfeld comments: "This is an exhibition of new sculptures that reflects the continuing importance of risk as an essential part of my creative process. Every aspect of creativity involves and requires risk. Risk is a condition of the creative process. To be creative, I must be in touch with my inner vision. This means exposing what is most vulnerable, which requires courage. It means being able to accept and embrace uncertainty. The ability to contradict my own forms is at the basis of every break-through I have made as an artist. I feel I must always challenge my own aesthetic to go beyond the boundaries of what I have already created. There is no growth without change.
I have to be en garde not to be limited by expectations, to confine my development, to allow my identity as an artist to be defined by expectations and demands. The danger is not that I copy others but that I copy myself. There is great risk when I move outside the parameters of my artistic aesthetic value system and recognize the importance of challenging the criteria previously used to determine the merits of a work. In that sense each new work is a potential danger: a risk professionally as well as psychologically.
I have been particularly aware of this while creating the new sculptures for this show. Even after decades of being an artist, the uncertainty of this "self crisis" drives my creative process forward. I never know what to expect. I always begin without a starting point.Mine has been an amazing journey — as a woman, as a sculptor, as a human being. I have often felt I was blazing a trail trying to express ideas that illuminated the human spirit. It has taken me years to develop and redevelop a fluent visual language, yet I continue to be fascinated by the intensity of the creative journey and the factors that affect it."
Nicola Upson, author of Hard Beauty's catalogue comments: "It could be said that Blumenfeld takes tools traditionally assigned to the writer – myth, allusion, metaphor, lyricism and drama – and applies them to three-dimensional forms to give her work a startling depth and resonance. Comparisons with twentieth century novelists such as Virginia Woolf, Dorothy Richardson and Elizabeth Bowen – all of whom drew on their own experiences to say something profound and general about the female psyche – are appropriate.
The title 'Hard Beauty' is apt considering her body of work; her language of beauty – urgent, intense and dangerous – is never an end in itself, but the offspring of a deeply felt emotion. This is not beauty in a classical sense, it is a powerful vitality based on pain, on Kierkegaard's belief that art, whilst it may begin with a scream, must transform that scream into music.
There is great courage and vitality in Blumenfeld's sculptures; they are the work of a woman who has learned to trust her own inner toughness, to celebrate the power of one. Only by balancing intimacy with independence, Blumenfeld suggests, can we create a unit of two people which has power as well as tenderness."
Timothy Potts, Director, Getty Museum said: "Blumenfeld is a force of nature; an extraordinary artist, and a great contributor beyond her work itself. She's been an incredible advocate for public sculpture, for the arts and what they can do in communities and the effect they can have on people. And that of course is what the arts are there to do. I've been very privileged to experience this first-hand."